Antique Flower Truck Bucket Platform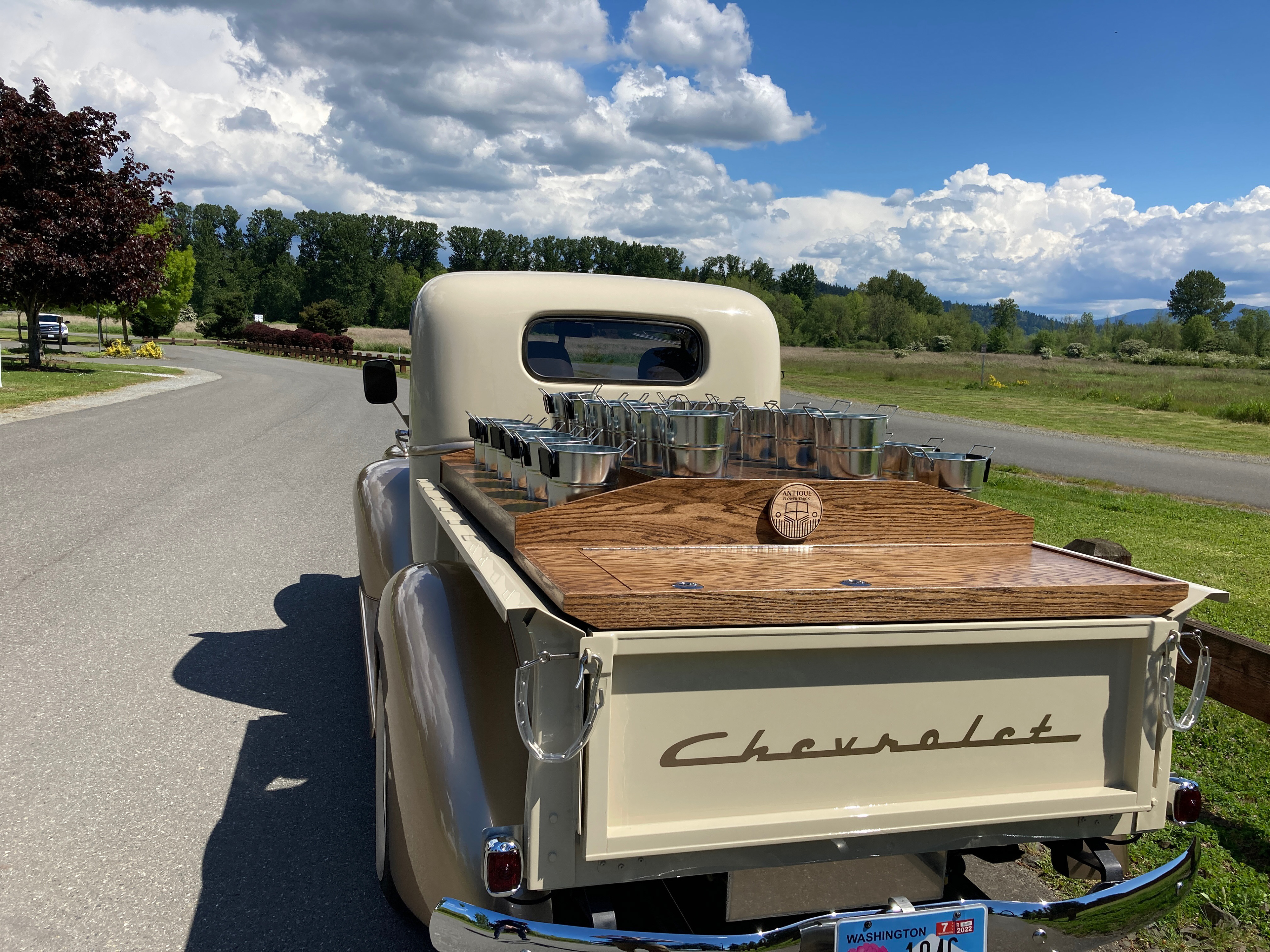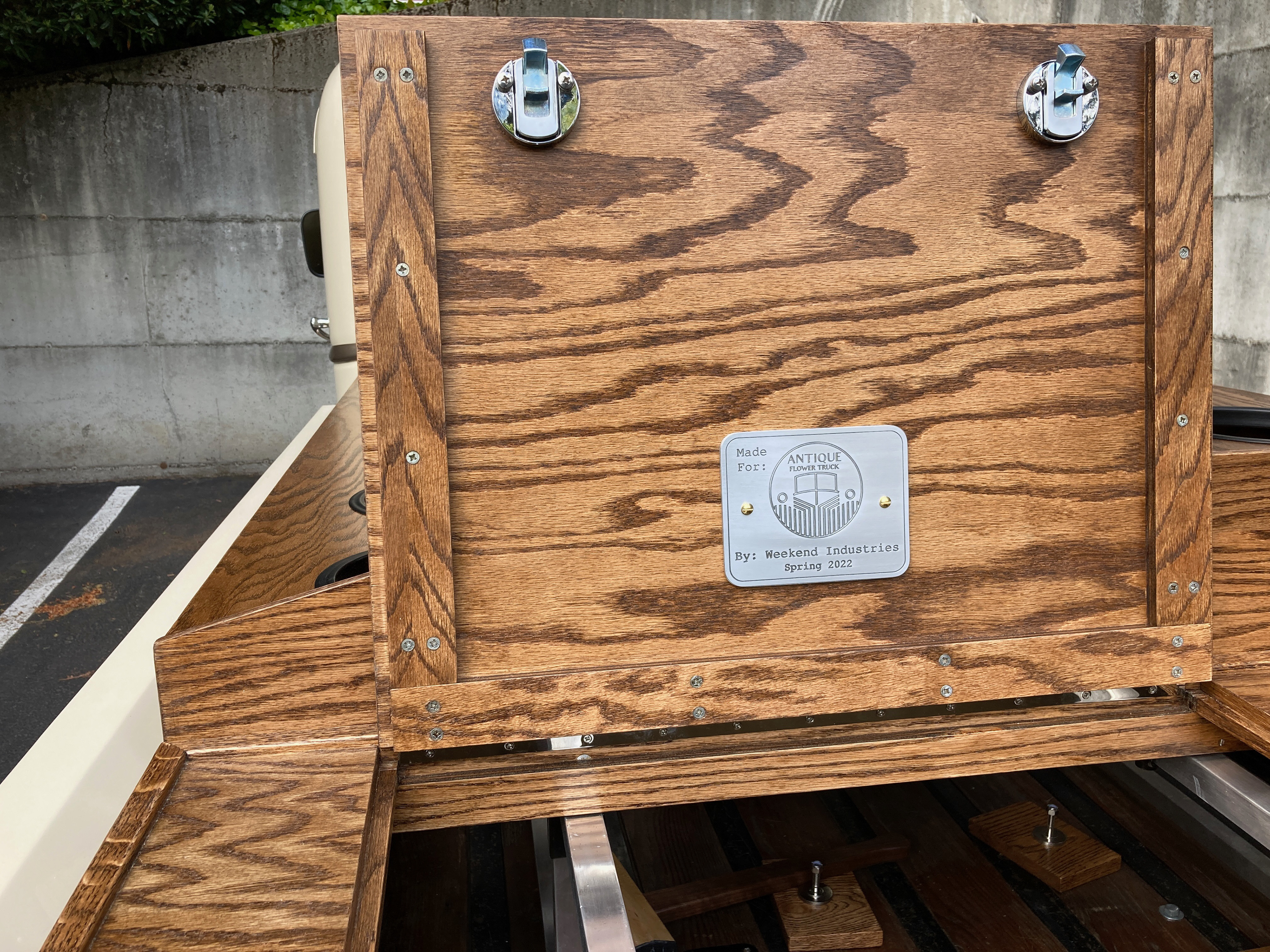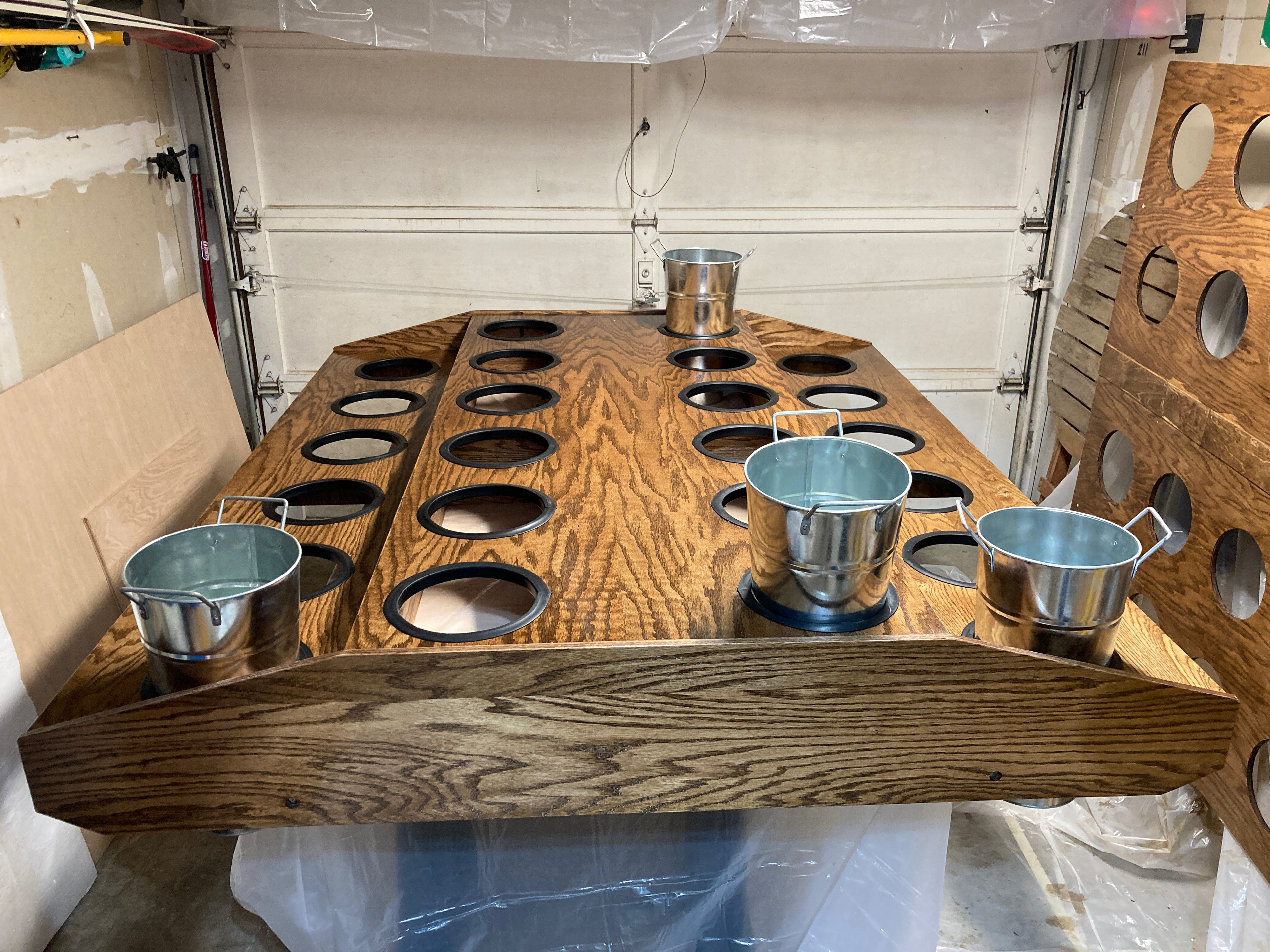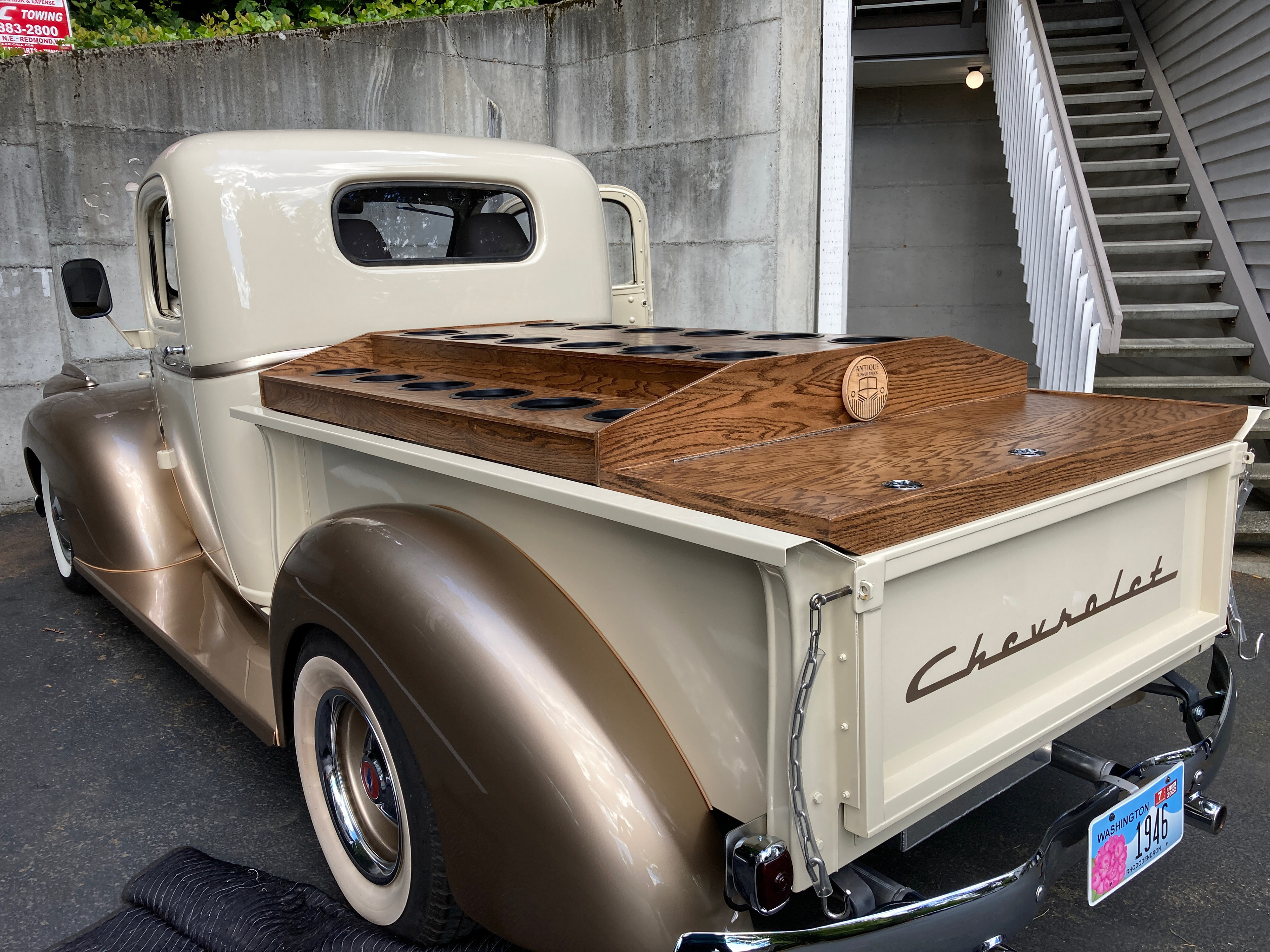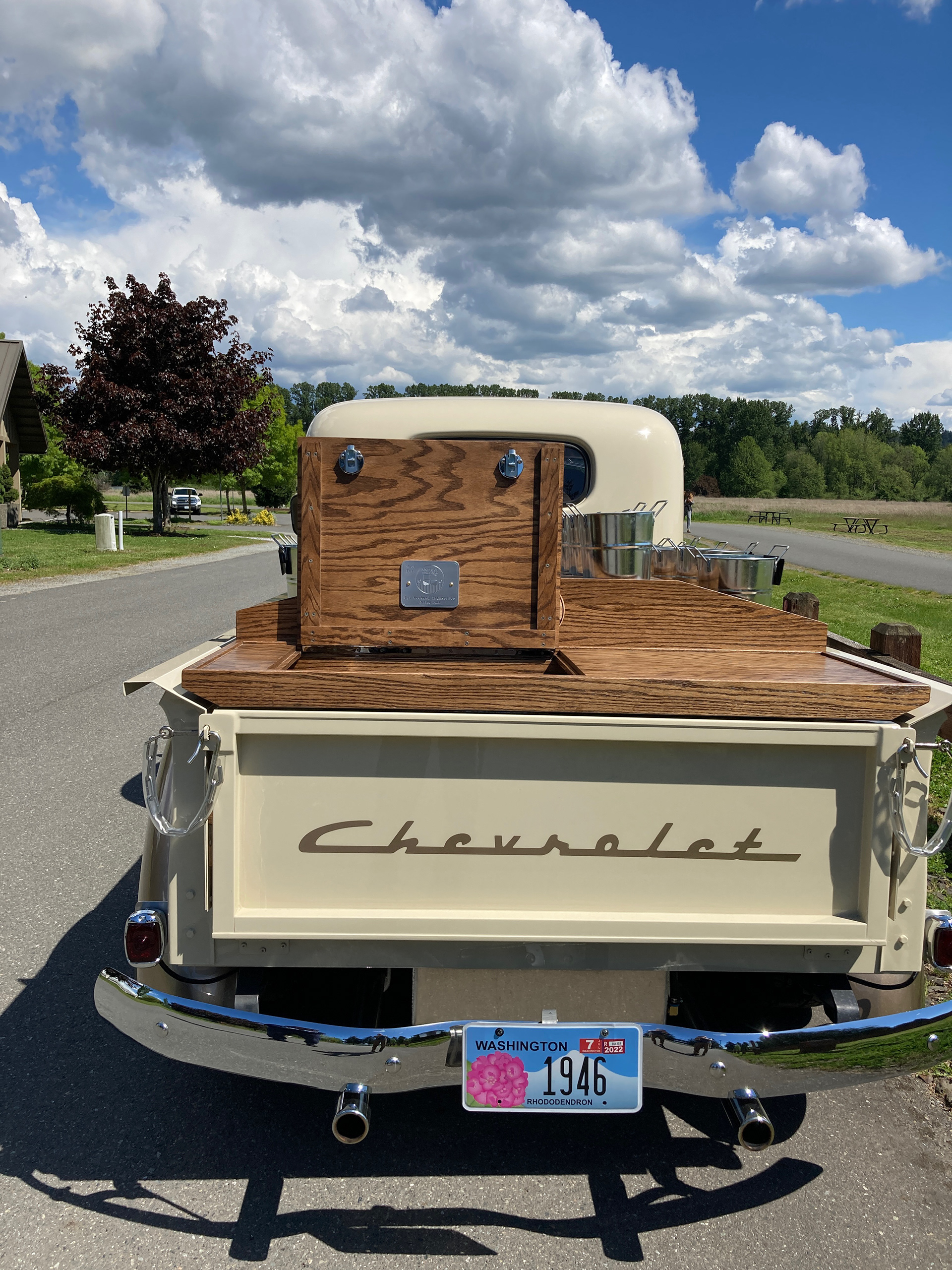 This project was a commission piece for @AntiqueFlowerTruck  They needed a platform to hold flower buckets on the back of their 1946 Chevy pickup for their pop-up build-a-bouquet business.  They had a rough design idea and mockup to start from.  I created a CAD model of the truck and support structure, then designed the platform on top of that.  Once the model was complete, I built and finished the platform and rear working desk area and did the final install and fitting on the truck.  The first time I got to see the truck was at final install, all of the design and build had been done from pictures and measurements from the client.  All the parts fit perfectly. I also completed a signboard holder to stow their sandwich board under the platform in the bed of the truck, and a matching paper roll holder to hold the paper, ribbon and stickers for wrapping the flowers (not shown above).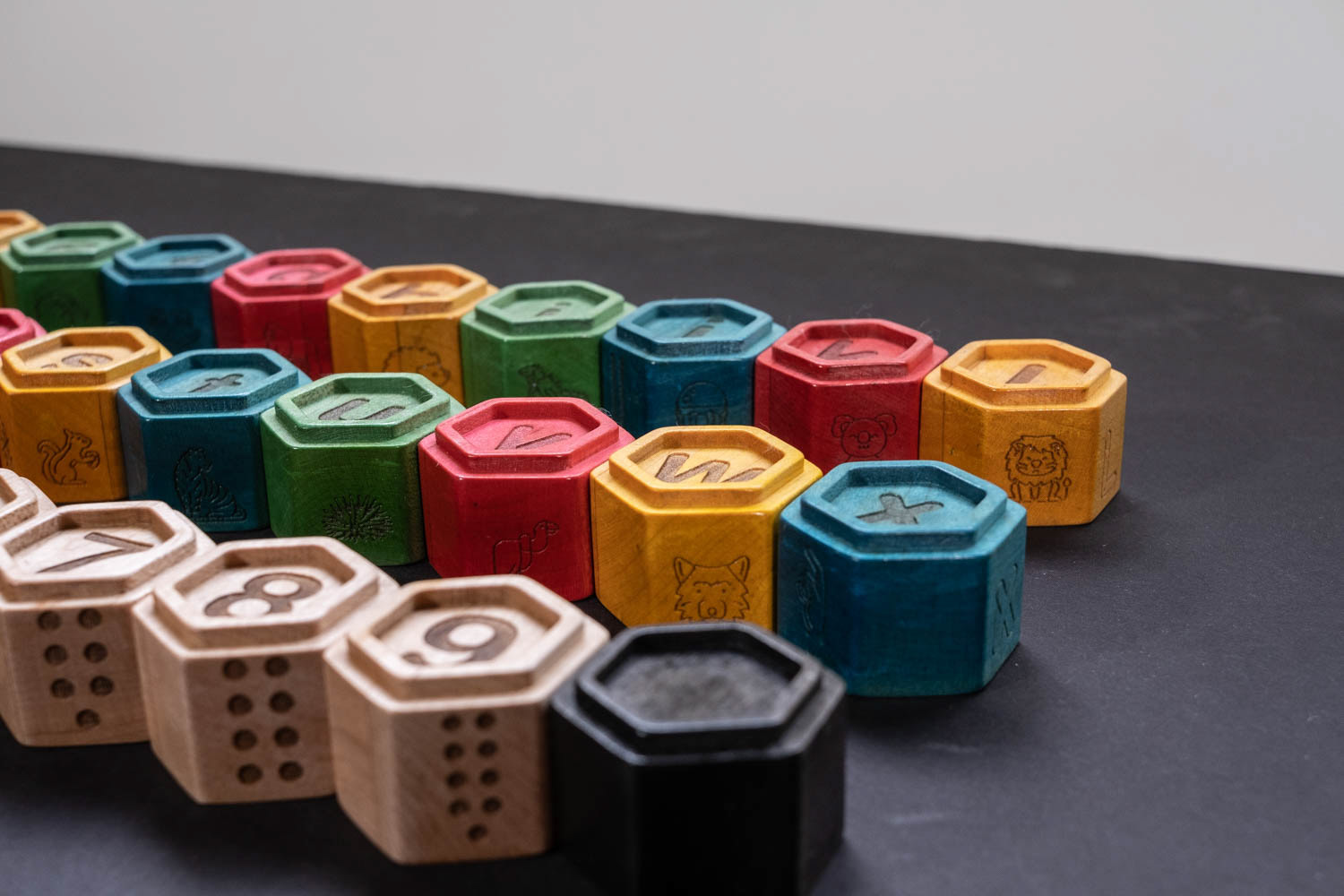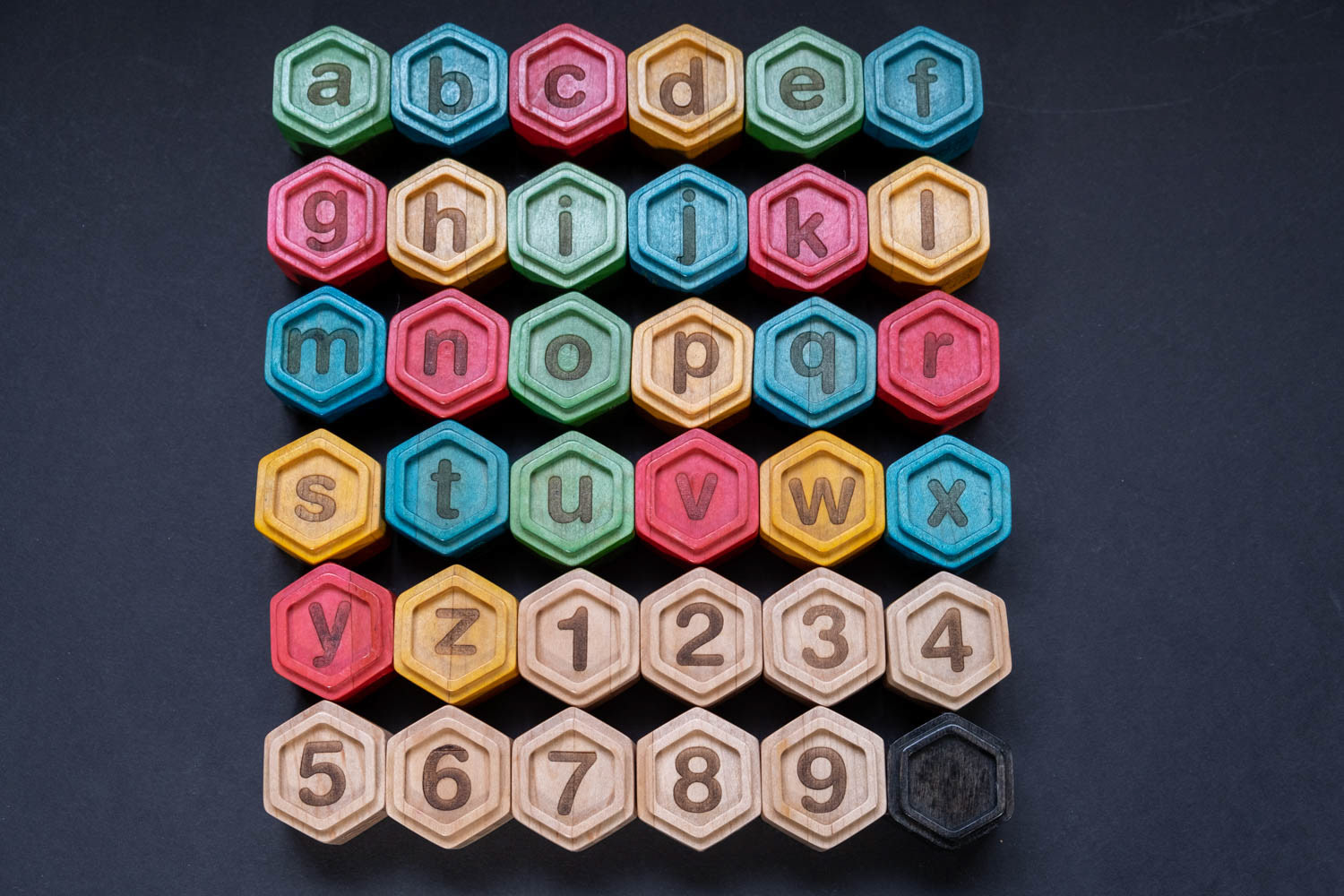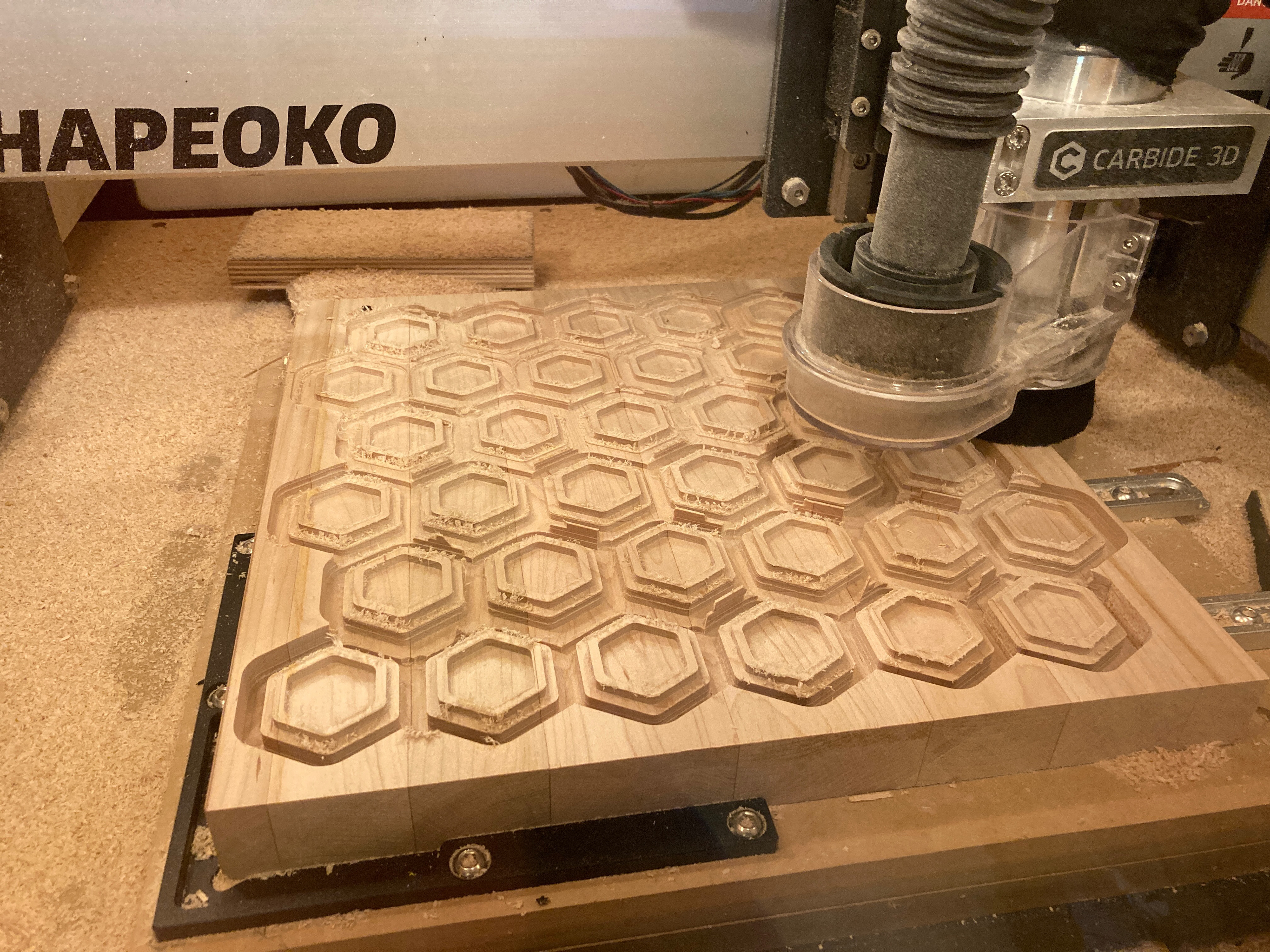 These alphabet hex blocks were created as a gift for the birth of my friends first child. They are entirely my own design. The design is very personal to the family, and contains a number of "easter eggs" and specific personal touches. I created the block design in CAD first, and laid out the lettering and symbols for the sides in Corel Draw.  I created the CAM and then CNC machined them out of a piece of recycled maple butcher block.  The blocks are machined top and bottom to stack vertically together, the rim on the top registers with a recess on the bottom of the block. The lettering and designs were laser etched into the block sides using a laser I had access to.  The blocks were then dyed to the colors and finished with a shellac.  All the colors were created with baby-safe food coloring, the finish is a non-toxic natural shellac and topped with a coating of beeswax. 
Locking Tool Carriers/Storage for Motorcycle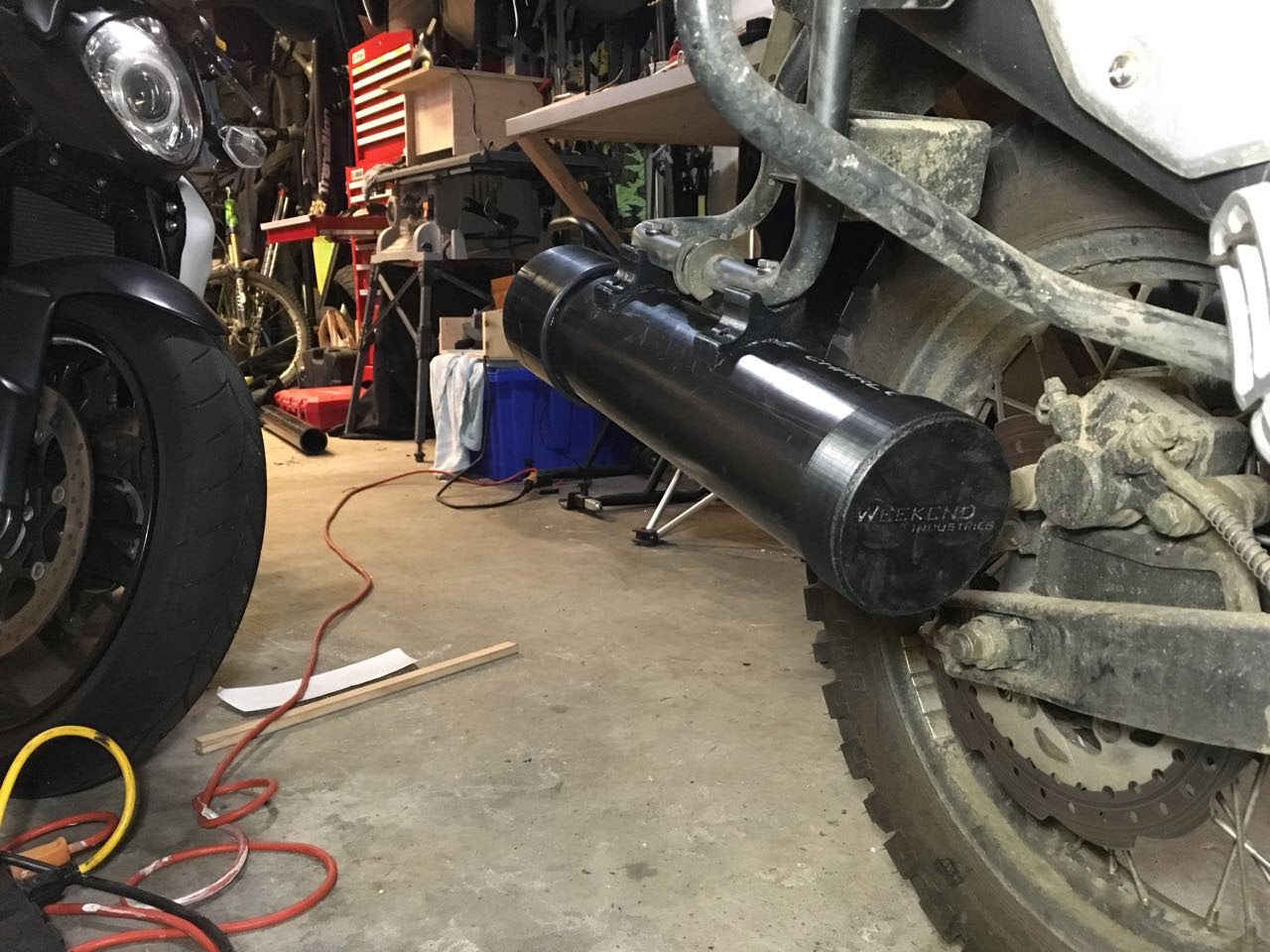 Table Saw and Dust Collection Rolling Cabinet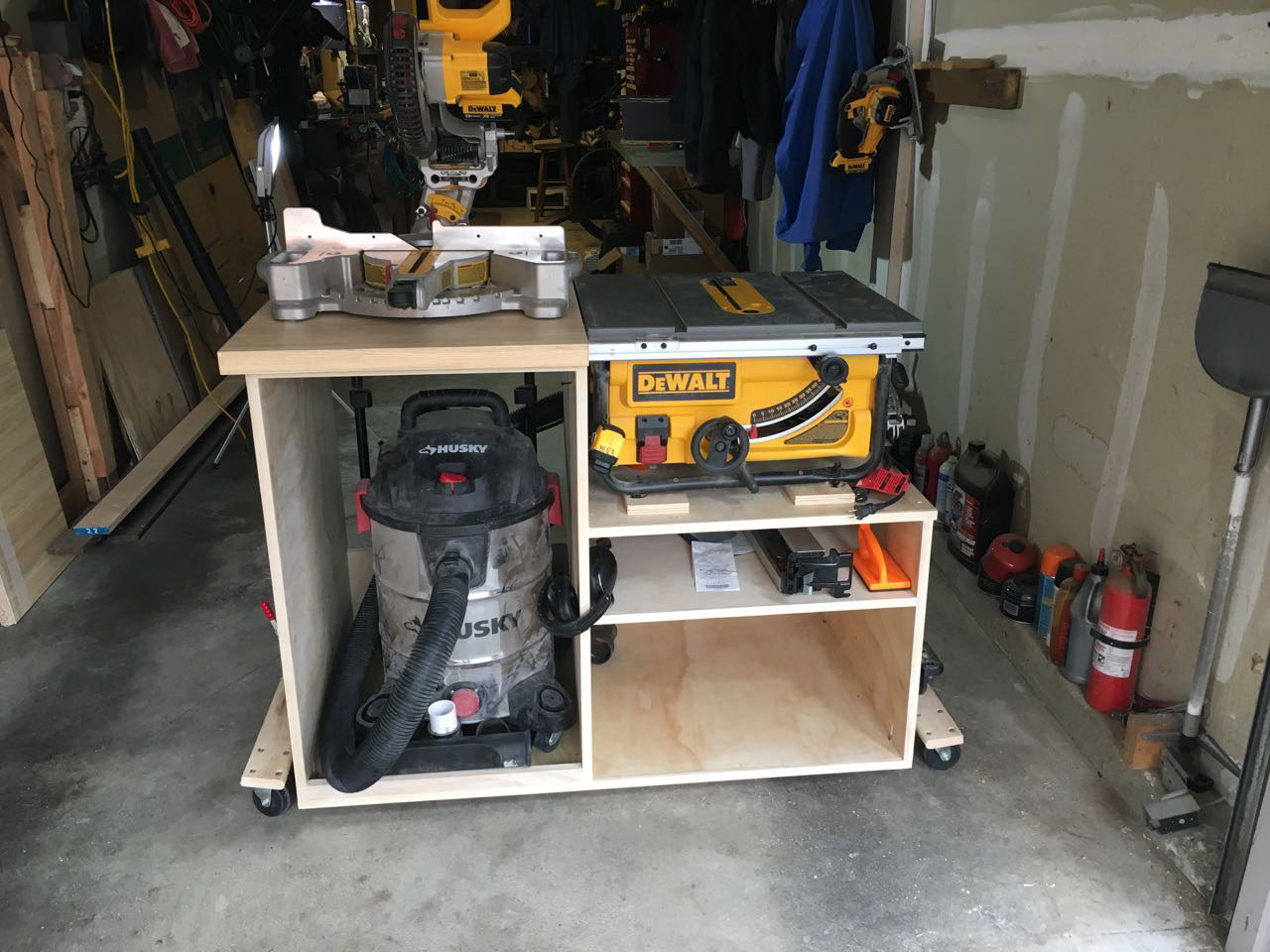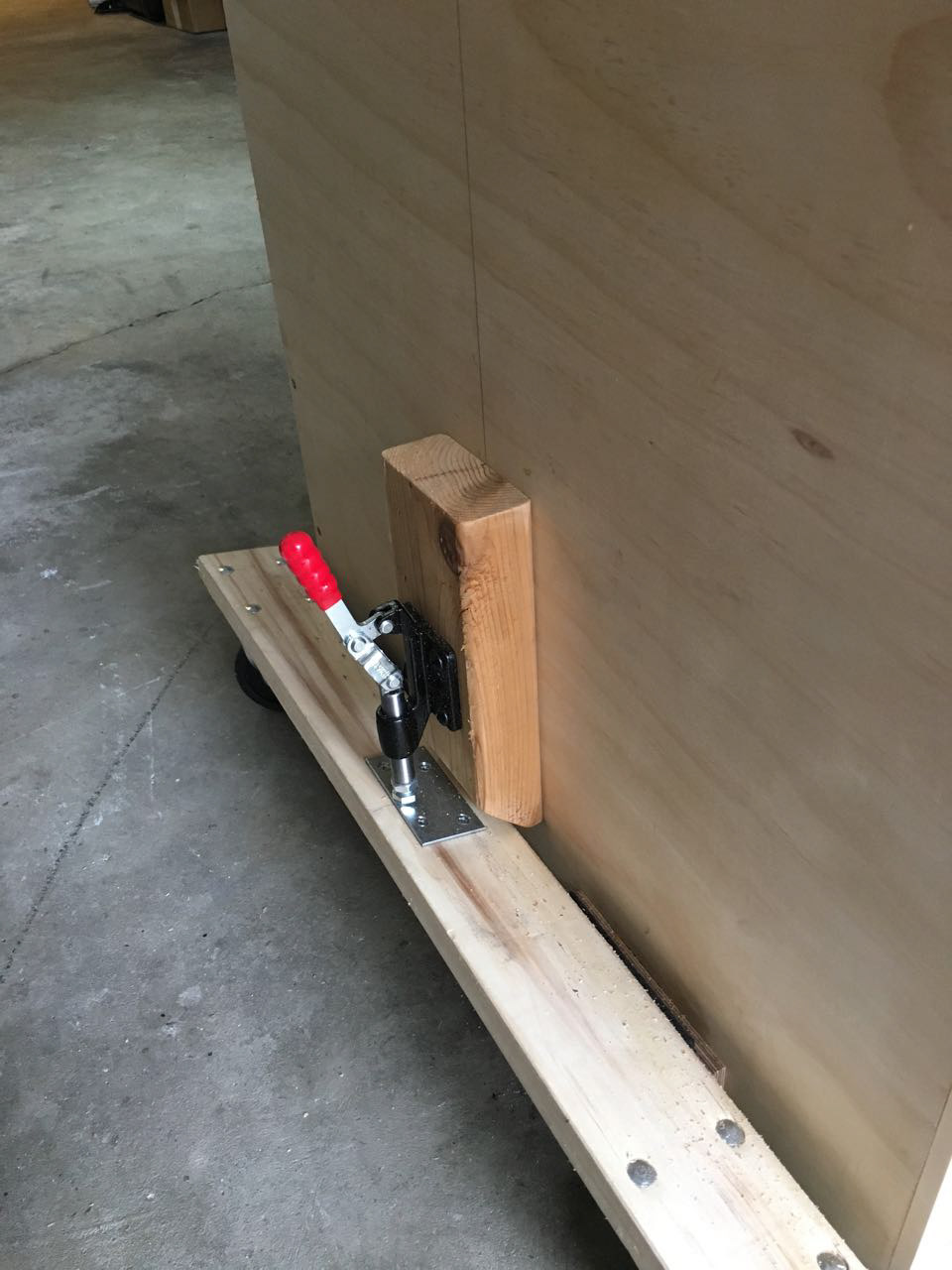 3d Printed Yashica Lens Cap